Date Posted:10/12/2007 07:11:37Copy HTML
Hi there and welcome to the dodge50 community forum..

If you have already joined this community go to number 1.
You have to become a member of aimoo communities to be able to join this community, you can do this quite easily, see text in bold below.

If you are not a member yet you will not have access to the forum technical help sections,
for sale and parts sections, so click here to join aimoo and this forum.
No spam email or anything will be sent to you only group emails which are sent once or twice a year by dodge50.co.uk

Donations can be made via paypal / credit / debit cards by clicking the 'add to cart' link on each page or PM / email me for other ways to donate.


1. Take a look at the Categories and threads before posting a question, the technical section has covered many topics over the last 8 years, at the bottom of each index page is a row of numbers each one another index page with more tech stuff.

2. use the search function, it's working quite well, so looking for brake help, try typing brakes into the searchbox, ticking from beginning, all catogories, search....you might find what you need to know there,

3. if you know of someone posting a particular item and know their username but cannot find it then search for all postings by "member name" in the search section below the 1st search option.

4. post up your question, for sale, wanted whatever...go to the section that is relevent, click "new topic" fill in the subject line and then write your message, click post new topic.

5. replying to a posting. Click reply and write it, click post reply.

6. PICTURES. You can now add pictures to your posts by using the advanced reply function, when you start a new topic or click the reply button to a post you get the advanced reply box,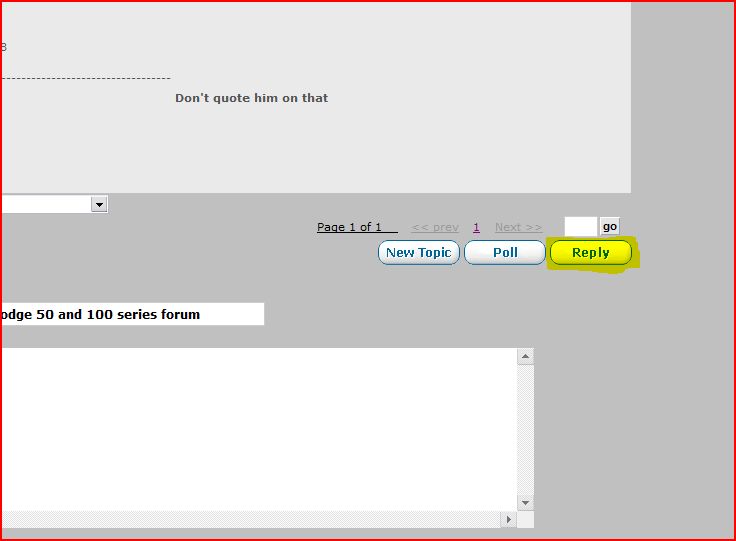 look for the icon next to the smilie and the film strip and click it,





this brings up an upload box where you click choose and browse your pc for the picture you want to add, then click the upload button and when you get the sucess box just push insert and the image will appear in your post.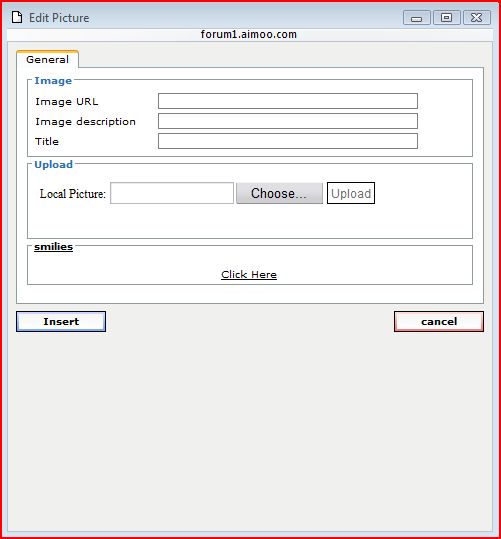 Click choose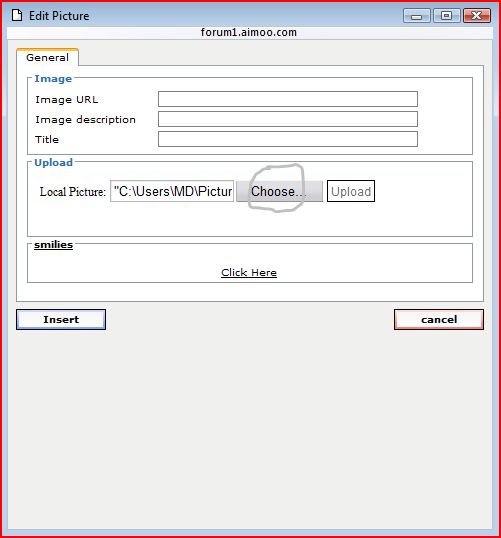 Click upload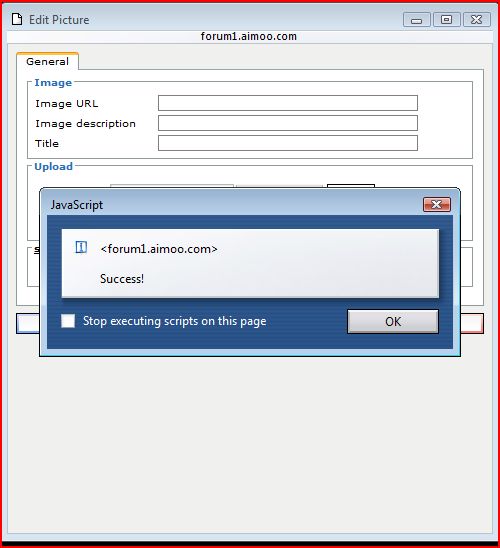 And then click insert making sure the image url text field is filled in (this will happen after upload sucess screen)
You can add image description and title if you want.



and your images will magically appear.


If you have an online picture gallery like Photo Bucket you need to add the [ img] image url [/img] tags directly into the text box or into the picture upload url text field using the url only and click insert.









7. err thats it for now


KaRRieR

"Nothing travels faster than the speed of light with the possible exception of bad news, which obeys its own special laws." Douglas Adams